Most of the sets and props for theaters and festivals are part of my freelance work voor setcompany Vorm en Decor. Because of rights I can not add pictures of these sets. The pictures on this page are just a few sets I created in my studio. For more information you can contact me.
Exposition wall for Museum of Dogs, a concept by Mieke van der Linden in Theater Rotterdam. I build the wall,
Dorine de Vos painted the decoration.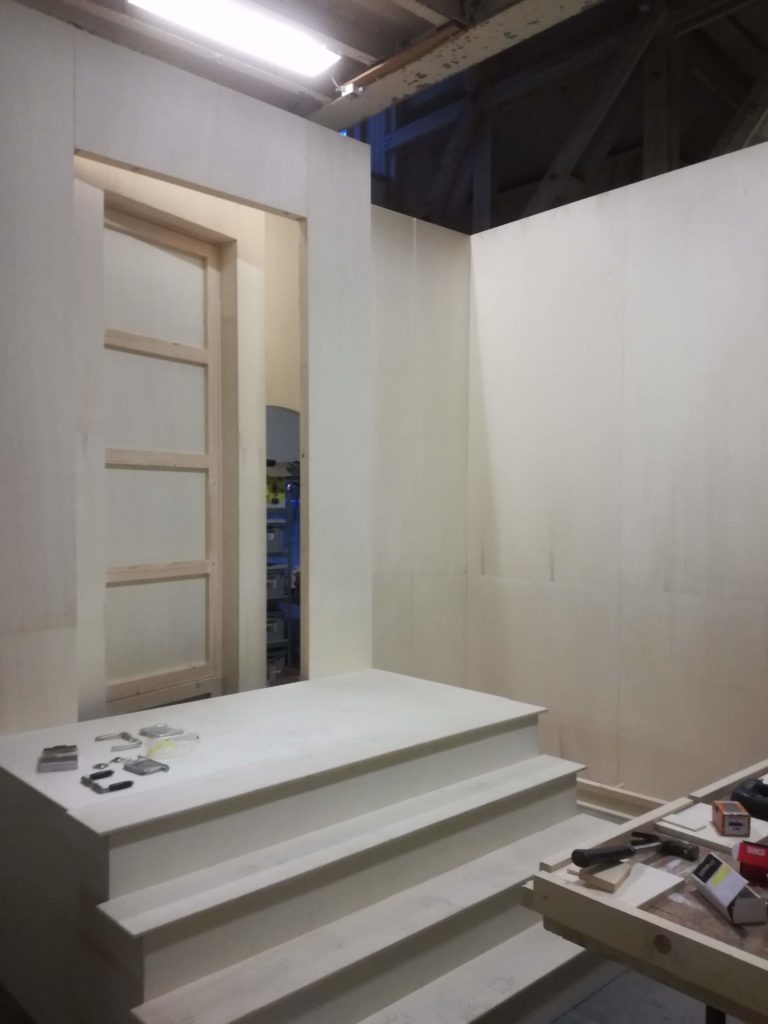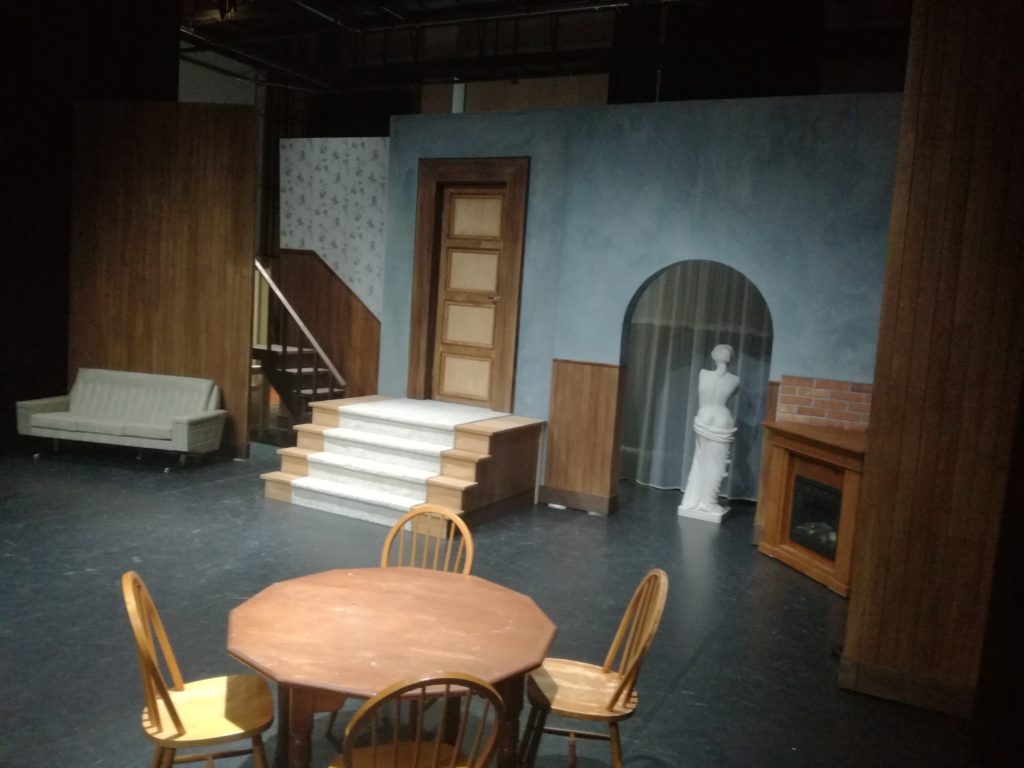 This set was delivered blank and empty by a set atelier company. My job was to paint and decorate and add props to it.
An impression of the diversity of materials and techniques I use for set painting and shaping.